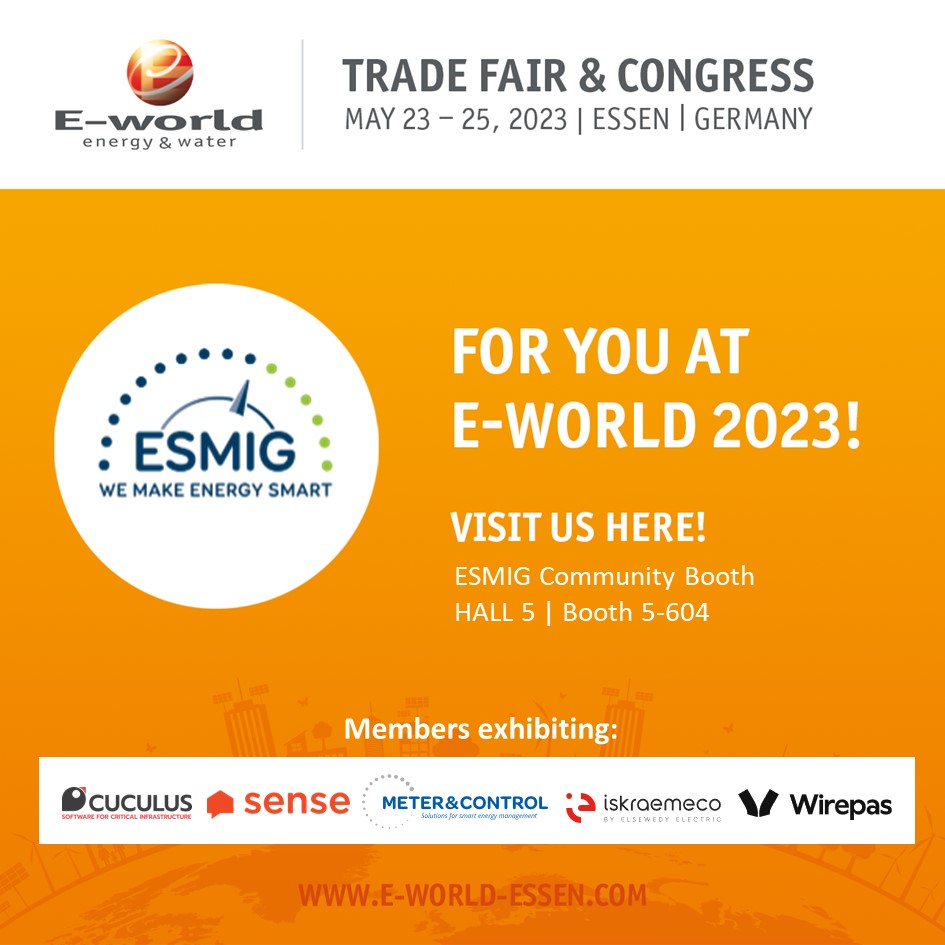 03 May

E-World Energy&Water Trade Fair

Essen, 23-25 May

Join us at E-world energy & water Trade Fair in Essen, on May 23-25. At ESMIG Association community booth, and with another four member companies, we will be showcasing the latest smart metering solutions.

Get in touch with us to schedule an appointment and to obtain free entrance tickets. We are looking forward to seeing you in Essen!