13 Dec

Africa Smart Grid Summit 2018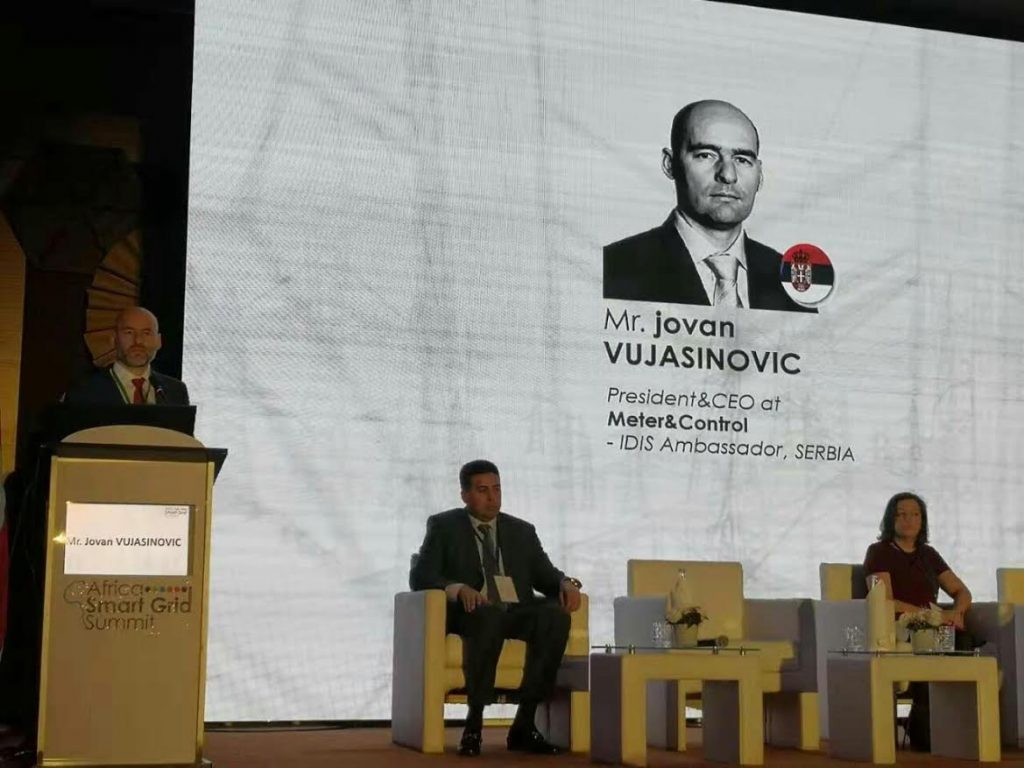 Meter&Control advocates IDIS interoperability as a solution for successful rollout
The Africa Smart Grid Summit, which took place in Tunisia on 21-22 November, gathered over 300 world's energy leaders and provided a platform for debate and action regarding the energy infrastructure in African countries, with an opportunity to network and move energy projects forward. Meter&Control sponsored this event in a leading line-up of participants and manufacturers.
Mr. Jovan Vujasinovic, co-founder, President&CEO at Meter&Control, took part in the summit in the role of IDIS association Ambassador. His presentation "IDIS Interoperability – the base for successful rollout" was a practical case study which showed how a common standard can facilitate the decision-making process to utilities, rollout and management of smart grids, with benefits such as reduced losses, investment and operational costs.
With about $600 Billion market value of large projects to be implemented in Africa, energy upscale and access to electricity remain the main priority and focus across the continent.